Reinvent Stockton is dedicated to supporting students in their pursuit of higher 
education and supporting innovative ways to address poverty and violent crime. 
We are the nonprofit home of Stockton Scholars, Stockton Service Corps, and 
SEED, and collaborate closely with local nonprofit groups that promote 
economic, education, and public safety work – like the Stockton Strong 
COVID-19 response coalition.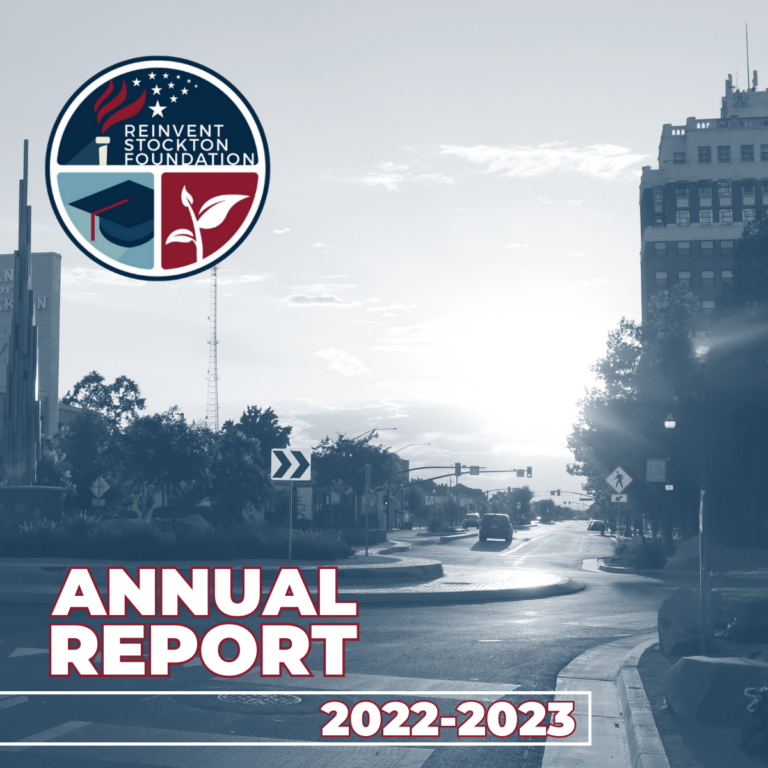 Reinvent Stockton Foundation (RSF), is filled with great joy and honor to share our '22-'23 Annual Report with you and celebrate the amazing work and impact that we have had over the past year through our flagship programs: Stockton Scholars, Stockton Service Corps, and Mayors for a Guaranteed Income. Our mission is to foster hope in Stockton and channel resources towards eradicating generational poverty, transforming our community through the power of our youth.